Sarah Henry
Alum 2015
Sustainable Arts Foundation Fellow for Parent Writers 2015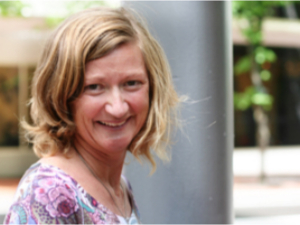 Sarah Henry is the author of Farmsteads of the California Coast (Yellow Pear Press, 2016), which profiles a dozen Golden State growers farming on the edge. Sarah worked on the book while at the Mesa Refuge.
She teamed up with chef Preeti Mistry to co-write her memoir The Juhu Beach Club Cookbook: Indian Spice, Oakland Soul (Running Press, fall 2017).
As a freelance writer Sarah has covered food people, places, and culture for a variety of media outlets including the San Francisco Chronicle, San Francisco Magazine, Edible San Francisco, Edible East Bay, and Edible Marin & Wine Country. Her stories have appeared online at NPR's The Salt, Lucky Peach, The Atlantic, and Civil Eats. Her work is included in the anthology Best Food Writing (Da Capo Press, 2014 & 2015).
The Mesa Refuge
PO Box 1389
Point Reyes Station, CA 94956