Joan Bieder
Advisory Committee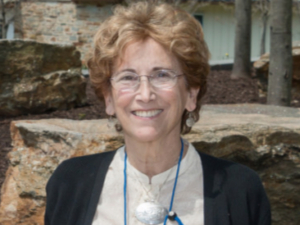 Joan Bieder teaches core courses in television reporting and producing as faculty of US Berkeley Garduate School of Journalism. After a recent trip to the Middle East, she taught a two-semester cross-platform course on reporting in Israel and Palestine that sent her students to the Middle East to report and produce television, radio and print stories as well as a documentary.
Before coming to Berkeley, she taught print and broadcast journalism at Columbia University's Graduate School of Journalism in New York City and spent a decade before that as a producer at ABC-TV Network News.
At Berkeley her graduate students have traveled widely in pursuit of dories including to Afghanistan, Mexico, France, New Zealand, China, India, Ecuador, Cuba, Bolivia, Guatemala, Burma/Myanmar, Cambodia, Sierre Leone, Italy, Greece, Uganda, Kenya, Brazil, Ghana, Israel and the West Bank as well as throughout the Bay Area and the United States.
Bieder spent several summers working as a consultant to television news companies in Singapore where she trained reporters and producers. In Singapore she began to study a minority community that resulted in a book, The Jews of Singapore, published by Suntree Media in 2007. The book traces the roots of Singapore Jewry from is Biblical, Baghdadi Sephardic origins to its presence in Singapore from 1830 to the present.
She has presented papers on the topic at academic conferences and Jewish Book Fairs in the United States, Canada, Israel and Singapore including a presentation entitled, "Singapore Jewry Under the Japanese Occupation 1941-1945."
On the Berkeley campus, Bieder is affiliated with the Institute of Jewish Law and Israeli Studies and the Center for Jewish Studies
The Mesa Refuge
PO Box 1389
Point Reyes Station, CA 94956