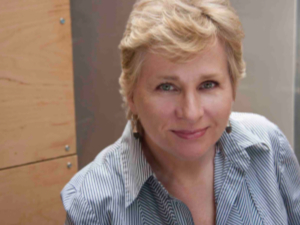 Donna is a multigenre writer and a feminist activist based in New York City. She has written for Trivia: Voices of Feminism, The Dramatist, Ful Art magazine, Girl Drive Blog, Lilith, Gender Across Borders, Women's Studies Quarterly and Step Away Magazine (Pushcart prize nomination).
Her plays and performances have been produced at the New York Musical Theatre Festival, the Edinburgh Festival Fringe, Harlem Stage, Trinity College/Dublin, The Spit Lit Festival/London, International Women's Arts Festival/UK, Women Playwrights International Conference/Sweden and Lincoln Center.
For her work creating activist art she has received the Yoko Ono Courage Award for the Arts, the Skowhegan medal, Art is a Hammer Award and an Elizabeth George Foundation Grant.
At the Mesa Refuge she worked on her memoir, UN/MASKED, Memoirs of a Guerrilla Girl On Tour (Skyhorse Publishing 2016).
The Mesa Refuge
PO Box 1389
Point Reyes Station, CA 94956