Christian McEwen and Sarah Rabkin
Past Event
March 3,2017
~Co-presented by Mesa Refuge~
Slowing Down, Settling In, Opening Out
Exploring the Nature of Place
Join us for a gentle transformative weekend at the Mesa Refuge, with a focus on creativity and slowing down. Christian and Sarah are both experienced writer-teachers, with a passionate interest in the natural world. We will introduce a series of short writing, drawing and contemplative practices, making sure to allow plenty of time for solitude, as well as for reading, sharing and discussion. This retreat is especially suitable for writers and artists, of whatever level of expertise, but everyone is welcome. Expect to emerge with a renewed understanding of your own true nature, as well as the nature that surrounds and sustains us all.
The retreat will begin with an introductory session, including a light meal, from 6:00pm to 8:30pm on Friday evening. We will reconvene from 10:00am to 4:00pm on Saturday and from 10:00am to 3:00pm on Sunday.
Registration
The $250 fee includes supper on Friday evening; participants bring lunches on Saturday and Sunday. Registration, limited to 12 participants, is on a first-come, first-served basis, with full payment by check required to hold your place at the time of registration. For cancellations requested no later than February 10, 2017, the fee is refundable, minus a $25 administrative charge.
Suggestions about local lodging options will be available for participants traveling from beyond commuting range.
For more information and/or to register, please contact Sarah Rabkin by email (srabkin57@gmail.com) or phone at 831-475-7548.
Instructors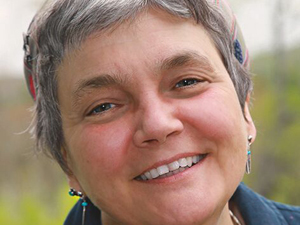 Christian McEwen is a Mesa Refuge alum, a British writer and workshop leader, currently based in Williamsburg, Massachusetts. She has edited four anthologies, including Jo's Girls: Tomboy Tales of High Adventure, and has written for the Nation and The Village Voice. Her book World Enough & Time: On Creativity and Slowing Down is fundamental to the theme of our retreat.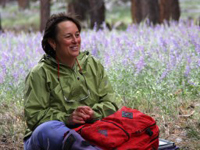 Sarah Rabkin is the author and illustrator of What I Learned at Bug Camp: Essays on Finding a Home in the World. A teacher of composition and environmental and science writing at UC Santa Cruz, she also leads workshops and retreats for the Point Reyes Field Institute and other outdoor education organizations. Sarah grew up in Berkeley and currently lives near the shore of Monterey Bay with her husband, poet Charles Atkinson.