Florence Williams
Alum 2015
Sustainable Arts Foundation Fellow for Parent Writers 2015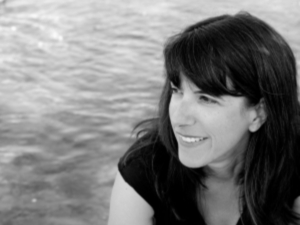 Florence is a contributing editor at Outside Magazine and a freelance writer for the New York Times, New York Times Magazine, The New York Review of Books, Slate, Mother Jones, High Country News, O-Oprah, W., Bicycling and numerous other publications. A fellow at the Center for Humans and Nature and a visiting scholar at George Washington University, her work focuses on the environment, health and science.
Her first book, BREASTS: A Natural and Unnatural History (W.W. Norton 2012) received the Los Angeles Times Book Prize in science and technology and the 2013 Audie in general nonfiction. It was also named a notable book of 2012 by the New York Times.
While at the Mesa Refuge, she worked on her newest book, The Nature Fix: Why Nature Makes us Happier, Healthier, and More Creative (W.W. Norton & Co 2017), that examines the environment's influence on our brains, specifically how nature's green spaces influence our attention networks and nervous systems.
Books written at Mesa Refuge
The Mesa Refuge
PO Box 1389
Point Reyes Station, CA 94956