August 2015
Dear Mesa Refuge Friends,
In April, the Mesa Refuge received word from the IRS that the we had been granted 501(c)3 status as an independent not-for-profit organization. This signals to the world that we will be here, providing time and space for many generations of thinkers and writers well into the future. In practical terms, it means that we will be developing our first Board of Trustees, charged with governing the affairs of the Mesa Refuge and beginning a gradual transition towards operating independently, rather than with a fiscal sponsor.
Also in this year we have received two wonderful gifts, each of $50,000! The first was from an anonymous "angel" who believes in the work that we are doing and felt moved to offer this boost in our transition from the vision of our founder into an independent organization. The vote of confidence and the cash flow have both been most welcome! The second $50,000 gift is a grant from the Jacob and Valeria Langeloth Foundation to endow the Langeloth Fellowship in Health Writing, which will allow us to invite someone working in the important area to come to the Mesa Refuge each year.
Please join us in celebrating this good news, which we take to be signs that the Mesa Refuge is growing and flourishing at the edge!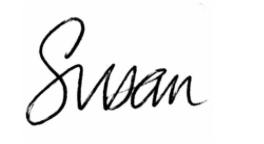 Susan Page Tillett
Executive Director