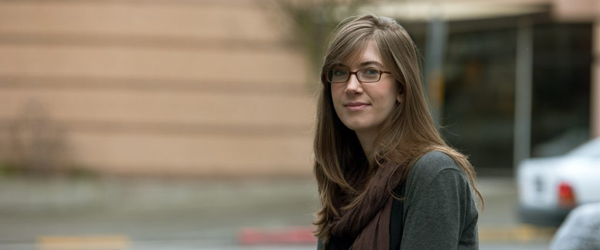 Blaire Briody: The New Wild West
Date & Time
Tuesday, January 23, 2018
6:00 pm - 7:30 pm
~Co-presented with Book Passage San Francisco~
Written in the vein of Ted Conover and Jon Krakauer, using a mix of first-person adventure and cultural analysis, The New Wild West is the definitive account of what's happening on the ground and what really happens to a community when the energy industry is allowed to set up in a town with little regulation or oversight—and at what cost.
Blaire Briody is a journalist who has written for The New York Times, Popular Science, Popular Mechanics, Fast Company, and Glamour, among others. She has worked as a senior editor at The Fiscal Times and she received the Richard J. Margolis Award in 2014 for social justice reporting. The New Wild West is her first book and it was the 2016 finalist for the Lukas Work-in-Progress Award from Columbia Journalism School and Harvard's Nieman Foundation. She teaches journalism at Santa Rosa Junior College, and she's been a writer-in-residence at the Headlands Center for the Arts, Mesa Refuge, and Blue Mountain Center. She grew up in the small town of Mount Shasta, California, graduated from the University of California, Davis with a degree in international relations, and now resides in Sonoma County.
Find out more on Book Passage San Francisco's website.
Location
Book Passage
1 Ferry Building
San Francisco, CA 94111