Susan Page Tillett
Alum 2012, Alum 2013, Staff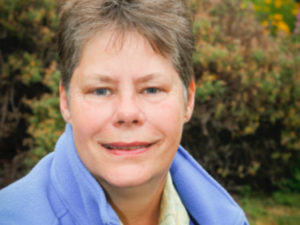 Executive Director
sptillett@mesarefuge.org
Susan became the first professional executive director of the Mesa Refuge in October 2013. She originally came to the Mesa Refuge as a writer and later moved to West Marin to lead the artist community from founder's startup to a sustainable organization.  Susan has a deep commitment to supporting the work of creative people and connecting the mission of the Mesa Refuge to the local community.
Susan was executive director of the Ragdale Foundation, a large artist community north of Chicago, from 2000-2012. During her tenure, she welcomed more than 2,000 artists-in-residence, restored the historic property, increased Ragdale's profile in the community and raised more than $10 million.
Prior to her work in artist communities, Susan had 25 years of experience in museums, including the Smithsonian, the Art Institute of Chicago, the Chicago History Museum and the Cape Cod National Seashore.
Susan has a B.A. in American Literature from Hamilton College and an M.A. in American Studies from George Washington University. She is co-author, with Sarah Hadley, of The Ragdale House Speaks and is working on a book called Reclaiming the Gold.
The Mesa Refuge
PO Box 1389
Point Reyes Station, CA 94956