Susan Fisher
Alum 2017
West Marin Fellow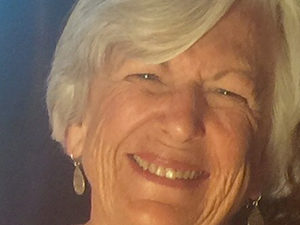 Susan Fisher is a long-time resident of West Marin County, California, who trained and practiced as an attorney before devoting herself to several community projects. For years, Susan spearheaded the Inverness Garden Club Scholarship Fund Program. She served on the Scholarship Committee from 2008 to 2016, first as student liaison and then as chair from 2013-2015.
Launched in 1960 with the award of one $250 college scholarship to a Tomales High School graduate, the Inverness Garden Club Scholarship Fund has grown over the years to more than 50 college scholarships totaling more than $300,000 each year. The combination of 10-12 dedicated volunteer club members and a group of exceptionally generous local donors has given this local non-profit a significant role in helping several generations of coastal West Marin high school graduates realize their college dreams.
She received a BA in English Literature from UC Berkeley, and a law degree from UC Boalt Hall.
The Mesa Refuge
PO Box 1389
Point Reyes Station, CA 94956