Peter Mattair
Alum 2013, Board of Directors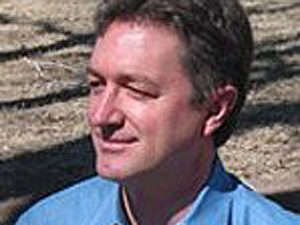 Peter's overarching interests in the public sector range from effective philanthropy to strategic nonprofit mission delivery, including healthy practices of governance, leadership, planning, budgeting, resource development, donor support, program design and staff support.
Peter has held leadership positions with Collective Heritage Institute, the Fund for Folk Culture and the Santa Fe Chamber Music Festival. He has served as board president of Many Mothers (providing free, in-home care to any Santa Fe family with a newborn), on the New Mexico Association of Grantmakers board, on the Santa Fe Arts Commission and as a panelist for the National Endowment for the Arts.
Peter currently lives most of the year in Santa Fe, New Mexico, and part-time in California. Formerly he lived in New York, where he publicized films for Paramount Pictures, worked in opera administration and volunteered for Gay Men's Health Crisis.
The Mesa Refuge
PO Box 1389
Point Reyes Station, CA 94956