Peter Barnes
Board of Directors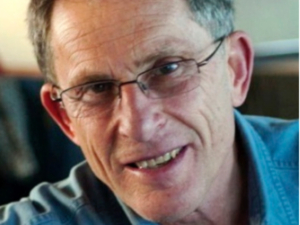 Peter is the founder of the Mesa Refuge. An entrepreneur and writer who has founded and led several successful companies, he began his career as a reporter on The Lowell (Mass.) Sun, and was subsequently a Washington correspondent for Newsweek and west coast correspondent for The New Republic. In 1976 he co-founded a worker-owned solar energy company in San Francisco, and in 1983 he co-founded Working Assets Money Fund. He subsequently served as president of Working Assets Long Distance (now Credo Mobile). In 1995 he was named Socially Responsible Entrepreneur of the Year for Northern California.
He has served on numerous boards of directors, including the National Cooperative Bank, the California Solar Industry Association, Businesses for Social Responsibility, Redefining Progress, the Family Violence Prevention Fund, Public Media Center, Greenpeace International, the California Tax Reform Association and the Center for Economic and Policy Research. His books include Pawns: The Plight of the Citizen-Soldier, Who Owns the Sky?, Capitalism 3.0 and With Liberty and Dividends For All.
Peter lives in Point Reyes Station with his wife, dog and vegetable garden. Find out more about him on his website.
Books written at Mesa Refuge
The Mesa Refuge
PO Box 1389
Point Reyes Station, CA 94956