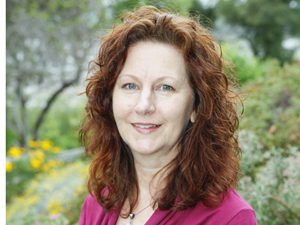 Operations Manager
pduncan@mesarefuge.org
Patricia manages the numerous details of the physical and financial operations at the Mesa Refuge to ensure that all visitors, whether residents or renters, enjoy a relaxed and productive visit. She became involved with the Mesa Refuge in 2007 when she worked with Peter Barnes on his book tour for Climate Solutions: A Citizen's Guide. Patricia was drawn not only to the wild beauty and contemplative spirit of the Mesa Refuge but also its mission of providing intentional solitude for writers who are discussing relevant issues of our time. As a writer herself, she enjoys meeting the residents and supporting other writers in their work.
Patricia holds a Master's degree in Counseling Psychology and is a licensed professional clinical counselor in California helping women thrive through life transitions. She also works as an academic coach with adolescents and young adults to improve executive functioning skills, writing and to turn the corner to adulthood.
The Mesa Refuge
PO Box 1389
Point Reyes Station, CA 94956