Mark Hertsgaard
Advisory Committee, Alum 2008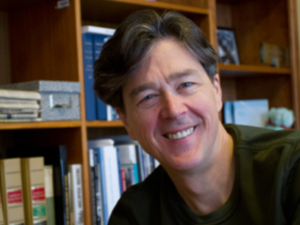 Mark Hertsgaard has published six books that have been translated into sixteen languages, including, HOT: Living Through the Next Fifty Years on Earth; A Day in the Life: The Music and Artistry of the Beatles; On Bended Knee:  The Press and the Reagan Presidency and Earth Odyssey: Around the World In Search of Our Environmental Future, the book he completed during his fellowship at the Mesa Refuge.
He has reported from twenty-five countries and much of the United States about climate change, politics, culture and the environment for leading news outlets worldwide including The New Yorker, Vanity Fair, Bloomberg Businessweek, The Daily Beast, Scientific American, Time, Mother Jones, Le Monde Diplomatique, L'espresso, Newsweek Japan, the BBC and The Nation, where he is the environment correspondent. Hertsgaard was the first independent journalist to detail, in The Atlantic in 1997, the emergence of China as a climate change superpower to match the United States. He also broke the story, in The New Yorker in 1995, of the Beatles' posthumous reunion.
He has been a regular commentator for the public radio programs Morning Edition, Marketplace and Living on Earth and hosted an investigative news show for the national satellite channel, Link TV. He has lectured at Johns Hopkins, the University of California Berkeley School of Journalism, Yale, Harvard, Stanford and dozens of other colleges and universities and appeared on hundreds of local, national and international TV and radio programs. He lives in San Francisco with his daughter Chiara, the inspiration for HOT.
The Mesa Refuge
PO Box 1389
Point Reyes Station, CA 94956