Madeline Ostrander
Alum 2014
Jonathan Rowe Memorial Fellow for Writing on the Commons 2014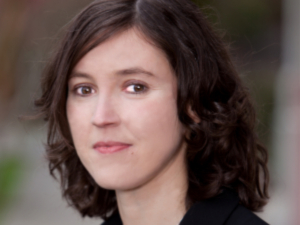 Madeline is an independent journalist and the former senior editor of YES! Magazine, where she led special issues on health and social innovations—part of the coverage that garnered the 2013 Utne Media Award for General Excellence. She is a 2014 National Health Journalism Fellow, and her work has appeared in publications such as Al Jazeera America, Ensia, The Nation, High Country News, and The Sun Magazine. She has reported extensively on climate-change policy with support from the Fund for Investigative Journalism.
In 2013, she was a visiting scholar with The International Centre for Landscape and Language at Edith Cowan University and a journalist-in-residence at Murdoch University in Perth, Australia. She holds a master's degree in environmental science from the University of Wisconsin, Madison.
At the Mesa Refuge, she wrote about the ways climate change will impact our identities, relationships to place and survival.
The Mesa Refuge
PO Box 1389
Point Reyes Station, CA 94956