Lisa Morehouse
Alum 2011, Alum 2015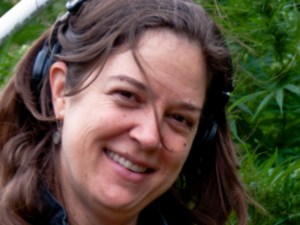 Lisa is an award-winning independent public radio and print journalist, who has filed for KQED's The California Report, NPR's Latino USA and All Things Considered, Edutopia magazine and McSweeney's. Her reporting has taken her from Samoan traveling circuses to Mississippi Delta classrooms to the homes of Lao refugees in rural Iowa.
She recently finished an audio documentary project, After the Gold Rush: The Future of Small Town California. Morehouse also works with youth from San Francisco and Oakland to produce radio diaries and features which air on KALW public radio.
Her first career was in education, teaching middle school in rural Georgia, building an educational non-profit in Arizona, and spending a decade teaching high school in San Francisco.
While at the Mesa Refuge, she read, researched, and plotted several more stories for an audio and web documentary called California Foodways on KQED, aimed to share stories on everyday people and places in California on food issues. California Foodways (aired on KQED's California Report and the Food and Environment Reporting Network) won an Edward R. Murrow Award in 2016.
The Mesa Refuge
PO Box 1389
Point Reyes Station, CA 94956