Krista Tippett
Advisory Committee, Alum 2015
Alice Dorrance Fellow for Spiritual Writing 2015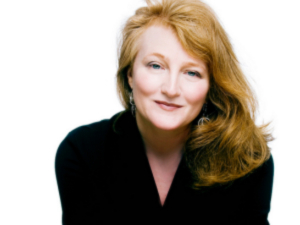 Krista is a Peabody-award-winning broadcaster and author. As creator and host of the public radio program and podcast, On Being, she takes up the great animating questions of human life: What does it mean to be human? And how do we want to live? Krista and her guests reach beyond the headlines to explore meaning amidst the political, economic, cultural, and technological shifts of 21st century life. The program is heard on 335 radio stations across the United States and globally online.
Krista grew up in rural Oklahoma, was a journalist and diplomat in Cold War Berlin, and holds a masters of divinity from Yale University. In 2014, she was awarded the National Humanities Medal by President Barack Obama.Her books include Einstein's God: Conversations about Science and the Human Spirit and Speaking of Faith – Why Religion Matters and How to Talk about It.
At the Mesa Refuge, she worked on a new book about the mystery and art of living, as discerned through her life of conversation. The book, Becoming Wise, An Inquiry into the Mystery and Art of Living, was published by Penguin Press in 2016.
The Mesa Refuge
PO Box 1389
Point Reyes Station, CA 94956