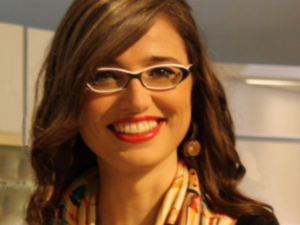 Judith is an award-winning independent investigative blogger, journalist and author based in Ciudad Juárez, Mexico. Torres's work spotlights some of the most dire human rights cases in Ciudad Juárez, and analyzes the impact that the war against drugs has on marginalized and poor communities. Her book Juárez en la Sombra was released in Latin America and Spain.
Torrea has spent most of her two decades career covering the Mexico/United States border, with a special emphasis on women rights issues, such as femicides, human trafficking and sexual violence.
 Torrea has written a blog, "Ciudad Juarez, in the Shadow of Drug Trafficking" since 2009, when it was the most dangerous city in the world.
 This blog has won the 2010 Ortega y Gasset Prize and the 2011 Bob's from the Deustche Welle, among other awards.
She was a Knight Fellow in Stanford University and has a master's degree from the University of Navarra in Pamplona, Spain. While at Mesa Refuge, she will wrote about her investigation of the skyrocketing disappearances of young girls since the femicides began 21 years ago in Ciudad Juarez, Mexico.
The Mesa Refuge
PO Box 1389
Point Reyes Station, CA 94956