Jerry Mander
Advisory Committee, Alum 2008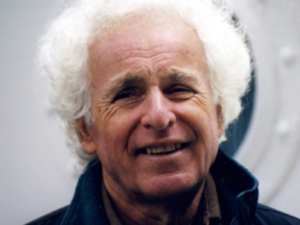 Jerold Irwin "Jerry" Mander is an American activist and author, best known for his 1977 book, Four Arguments for the Elimination of Television. His most recent book, The Capitalism Papers, is about the momentous and unsolvable environmental and social problem of capitalism.
Mander worked in advertising for 15 years, including five as partner and president of Freeman, Mander & Gossage in San Francisco. Mander worked with the noted environmentalist, David Brower, managing the Sierra Club's advertising campaigns to prevent the construction of dams in the Grand Canyon, to establish Redwood National Park, and to stop the U.S. Supersonic Transport (SST) project. In 1971 he founded the first non-profit advertising agency in the United States, Public Interest Communications.
Mander was the executive director of the International Forum on Globalization, which he founded in 1994, until 2009 and continues to serve on its staff as a Distinguished Fellow. He is also the program director for Megatechnology and Globalization at the Foundation for Deep Ecology. Mander is sometimes said to be part of the Neo-Luddite movement.
In 2007 Jerry Mander appeared in the full-length documentary film, What a Way to Go: Life at the End of Empire.
Jerry Mander has lived in Bolinas, California, since 1977.
The Mesa Refuge
PO Box 1389
Point Reyes Station, CA 94956