Anuja Mendiratta
Alum 2015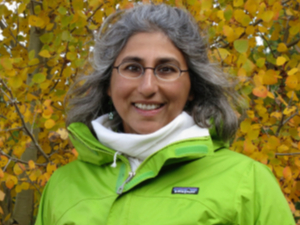 Anuja is a Bay Area-based independent consultant working with foundations, donors, nonprofits and coalitions on a range of environmental, human rights and social justice issues. Anuja currently manages the Race Gender Human Rights Fund of the Women's Foundation of California and is the Senior Strategist of the California Healthy Nail Salon Collaborative.
She holds an undergraduate degree from Antioch College and a Masters in environmental studies from York University.
While at the Mesa Refuge, she worked on Practical Visionaries, which focuses on exemplary contributions, leadership and work of many women of color and indigenous women who have remained underrepresented in the dominant narrative of the North American environmental movement and underfunded by philanthropy.
The Mesa Refuge
PO Box 1389
Point Reyes Station, CA 94956